CHIADO LOUNGE SUITES
Far more than
just a hotel room
If you're seeking comfort and style, Chiado Lounge Suites provides a superior experience complete with marvellous views out over the city of Lisbon.
Our apartments represent a perfect alternative to traditional hotel options.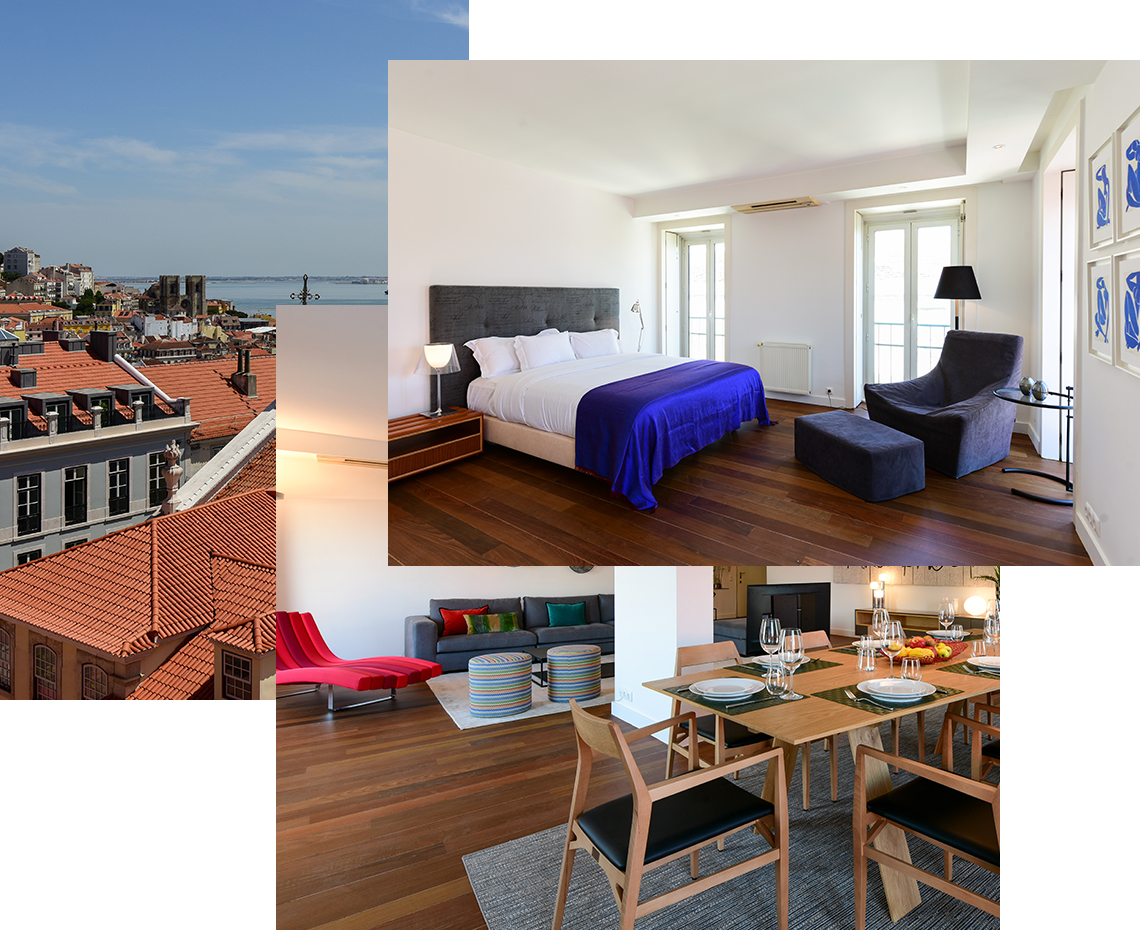 Enjoy the comforts of our environment.
The warm and welcoming environment of the
Chiado Lounge Suites ensures a relaxing stay
whether in family or with friends. Feel fully at home!
200 m2
With their simple, elegant and modern decoration, our apartments are comfortable and spacious.
Wi-fi
All the Chiado Lounge Suite Hotel apartments are equipped with Wifi with free Internet access.
Private car-parking
We provide all our guests with free car-parking.
GALLERY
A warm welcome to Chiado Lounge Suites!